7th to 17th October 2019, Boston, Massachusetts, USA.

Improving the Quality of Health Services is a course that is designed to improve the conceptual and practical skills of health care professionals who are trying to assess and improve the quality of health services. Participants attending this course will learn an effective conceptual framework for the design of an overall health improvement system; and learn to plan strategically for health system improvement. Participants will learn from experience gained in the U.S.A., as well as many other countries.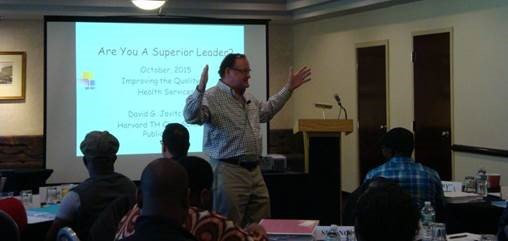 Course Topics:
Health Sector Reform and Its Relationship to Quality
Management Reform
Developing and Implementing Clinical Practice Guidelines
Overview of Quality
Strategic Planning for Quality
Accreditation
Human Resources
Organizational Change
Performance Contracting
Negotiation and Conflict Resolution
General Information

Date: 7th to 17th October 2019

Location:
Harvard T.H. Chan School of Public Health
677 Huntington Ave
Boston, MA 02115
Massachusetts
USA

Application Deadline is 7th August 2019.

Course Directors: Diana Bowser, Brandeis University; and Pedro Saturno, National Institute of Public Health, Mexico


Download an application (Microsoft Word Document will take a moment to load).

For further details please visit the course website.
---
Published in GI-Mail 03/2019 (English edition). Sign up for GI-Mail here.  

Tip: More up to date educational events can be found online in the Education Database »medicine & health«.