6th to 7th July 2019, Castelldefels, Spain.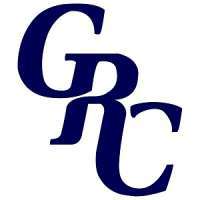 The main theme of the 2019 Gordon Research Seminar on Tuberculosis Drug Discovery and Development is Molecular and Cellular Insights in Tuberculosis: Identifying Novel Drugs and Therapeutic Targets. A wide range of cutting edge research topics from drug discovery to clinical applications and combat tuberculosis will be covered. This seminar is a unique forum for graduate students, post-docs and scientists to present and exchange new data and innovative ideas in an informal environment. It will help to foster lifelong professional connections.
It will be a 2-day meeting which will open with 1-hour introductory session on Saturday afternoon and will be followed by a poster session, dinner and a 2-hour session in the evening. Sunday morning will begin with a breakfast followed by another 2-hour session, a second poster session and lunch. A final 1-hour session will take place just after lunch. In the evening, GRC will also take part in the seminar.
This seminar will feature approximately 10 talks and 2 poster sessions. All attendees are expected to actively participate, either by giving an oral presentation or presenting a poster. Therefore, all applications must include an abstract.
The seminar chair will select speakers from abstracts submitted by April 6, 2019. Those applicants who are not chosen for talks and those who apply after the deadline to be considered for an oral presentation will be expected to present a poster.
General Information

Date: 6th to 7th July 2019

Location:
Rey Don Jaime Grand Hotel
 Avinguda de l'Hotel, 22
08860 Castelldefels
Barcelona
Spain

For further details please visit the congress website.
---
Published in GI-Mail 03/2019 (English edition). Sign up for GI-Mail here.  

Tip: More up to date educational events can be found online in the Education Database »medicine & health«.