17th to 18th June 2017, Oxford, United Kingdom.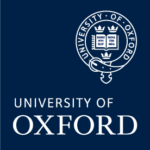 This weekend course provides a good grounding in basic statistical methods. Such methods are useful in a wide variety of disciplines including social sciences, such as business studies, economics and psychology.
The techniques include summarising, distributions, frequency, hypothesis testing and confidence. This short course contains guided practical sessions to help gain experience of statistical software.
Please note that this popular course has run in previous years under the title "Basic Statistics for the Social Sciences."
 The course will cover the following topics:
Descriptive statistics, frequencies
Normal and other distributions, standard score
Hypothesis testing – introduction, including significance and type 1 and 2 errors
Specific hypothesis tests –  t test, ANOVA, chi test
Correlation and regression
Find more information on the course here.
---
Published in GI-Mail 11/2016 (English edition). Sign up for GI-Mail here.  

Tip: More up to date educational events can be found online in the Education Database »medicine & health«.