6th to 8th March 2017, Paris, France.

TAT Congress is a medium-sized annual meeting encompassing 3 days of plenary sessions, poster viewing sessions, special symposia, international faculty and excellent networking opportunities. It is held in Europe (odd years) and the USA (even years). This year the 15th International Congress on Targeted Anticancer Therapies (TAT) takes place in Paris, France.
Key characteristics
Focus at early-phase development and translational research of new cancer drug targets and agents
Covers targeted agents, immuno-oncology and combinations involving such agents
Invited lectures by top-level faculty, including phase 1 investigators having hands-on experience
Highly international participation from over 30 countries across the globe
Medium-sized meeting offering plenary sessions only
Excellent networking opportunities in an informal setting
Offers accredited learning for medical specialists
TAT congresses are of interest to a broad range of professionals, including everyone in the academic environment, industry (pharma, biotech, diagnostic) and drug regulatory agencies, involved in the discovery, development and evaluation of innovative cancer therapeutics. Clinicians working in various fields of medicine, including medical oncology, hematology, immunology, pathology, pharmacology, as well as non-clinicians working in translational cancer research, will find TAT 2017 a very worthwhile event to attend.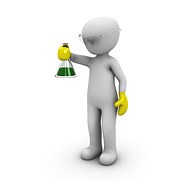 General information
Date: 6th to 8th March 2017
Location:
Marriott Rive Gauche Hotel & Conference Center
17 Boulevard Saint Jacques 
Paris, 75014
France
Registration: For information on fees and online registration please click here.
---
Published in GI-Mail 11/2016 (English edition). Sign up for GI-Mail here.  

Tip: More up to date educational events can be found online in the Education Database »medicine & health«.