19th to 21st August 2019, London, UK. 

Magnus Group is delighted to invite you to the Global Conference on Addiction and Behavioral Health (GAB 2019) scheduled on August 19-21, 2019 in London, UK with a root motif "Unifying the new discoveries and advanced approaches towards addiction" which is a cornerstone for accomplishing addiction rehabilitation and psychiatry problems. Addiction therapy will extend an opportunity for all marketing societies working on addiction and comorbid psychiatric disorders to exhibit their work.
Addiction Conference aims to bring together leading academic scientists, researchers, and research scholars to exchange and share their experiences to gain the latest information on topics of current research like addiction genetics, drug addiction and neurotoxicology, dual diagnosis and drug-induced brain disorders.
GAB 2019 may suggest the future directions to deal with the most recent innovations, trends, and concerns, practical challenges encountered and the solutions adopted in the field of addiction treatment and therapy. This conference is an excellent place for networking opportunities, to debate ideas and discuss the latest innovations.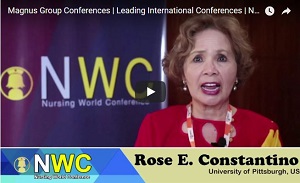 General Information
Date:
19th to 21st August, 2019
Location:
DoubleTree by Hilton Hotel London
Heathrow Airport
London, UK
Programme: Find the programme here.
Registration: Register online.
For more information visit the congress website.
---