3rd to 6th June 2019, Vancouver, Canada.

The Women Deliver 2019 Conference will take place 3-6 June 2019 in Vancouver, Canada and will be the world's largest conference on gender equality and the health, rights, and wellbeing of girls and women in the 21st century. It will serve as a catalyst for advocates working to achieve a more gender equal world.
More than 6,000 world leaders, influencers, advocates, academics, activists, and journalists will flock to Vancouver with the drive to accelerate progress for girls and women everywhere.
The conference will present new knowledge, promote world-class solutions, and engage a broad spectrum of voices. It will focus on several issues from health, nutrition, education, economic and political empowerment to human rights, good governance, and girls' and women's agency and equality.
The Women Deliver 2019 Conference will focus on power, and how it can drive or hinder progress and change: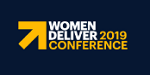 at the heart of gender equality lies the right to power over one's self and one's future;
at the heart of the calls for structural change lies the need for a more power balanced and equal world;
at the heart of global movements for progress lies the power of many, the power of people, the power of change;
empowerment of girls and women benefits everyone; it can transform lives, change the world and power real, sustainable progress.
Allgemeine Informationen

Date:

3rd to 6th June 2019

Location:
Vancouver Convention Centre
999 Canada Pl
BC V6C 3E1 Vancouver
Canada
---
Published in GI-Mail 02/2019 (English edition). Sign up for GI-Mail here.  

Tip: More up to date educational events can be found online in the Education Database »medicine & health«.