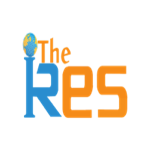 14th to 15th June 2020, video conference. 
In order to restrain our participants from travelling during pandemic covid-19 we have introduced this new feature of video conferencing – a convenient way of sharing and discussion.
The idea of the conference, hosted by the Institute of Research Engineers and Scientists (IRES), is for scientists, scholars, engineers and students from universities all around the world and the industry to present ongoing research activities, and hence to foster research relations between the two institutions. This conference provides opportunities for the delegates to exchange new ideas and application experiences face to face, to establish business or research relations and to find global partners for future collaboration.
The aim is:
to globalize the education so that research scholars from different regions can communicate with each other through a common platform

to cooperate with institutions of higher learning in any part of the country

to help students, faculty and researchers in Engineering, Social Sciences, Management, Pharmaceutical and related areas, so that they can enhance their knowledge in different areas of research
General Information

Date:

14th to 15th June 2020

Location: video conference

For more information and detailed program visit the website.

---
Published in GI-Mail 04/2020 (English edition).