22nd to 23rd October 2020, Istanbul, Turkey.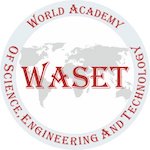 The International Research Conference is a federated organization dedicated to bringing together a significant number of diverse scholarly events for presentation within the conference program.
Events will run over a span of time during the conference depending on the number and length of the presentations. With its high quality, it provides an exceptional value for students, academics and industry researchers.
ICRMBC 2020: 14th International Conference on Reproductive Medicine and Birth Control aims to bring together leading academic scientists, researchers and research scholars to exchange and share their experiences and research results on all aspects of Reproductive Medicine and Birth Control.
It also provides a premier interdisciplinary platform for researchers, practitioners and educators to present and discuss the most recent innovations, trends, and concerns as well as practical challenges encountered and solutions adopted in the fields of Reproductive Medicine and Birth Control. The conference will bring together leading academic scientists, researchers and scholars in the domain of interest from around the world. Topics of interest for submission include, but are not limited to:
Regenerative medicine and their application
Personalized reproductive medicine
Biomarkers in reproductive medicine
Hysteroscopy prior to assisted reproductive technique
Reproductive endocrinology Neuroendocrinology of reproduction Reproductive cloning Reproductive health
Family planning services Women's healthcare
Contraceptives-birth control Reproductive endocrinology
Reproductive toxicology
Reproductive ageing
Women reproductive cancers
Male reproductive cancers
Reproductive hazards
Reproductive hazards for female workers
Lifestyle factors and reproductive stress
Sexual and reproductive health and rights (SRHR)
Governance and accountability
Ethical, legal and social issues in reproductive health SRH integration in health systems
---
Published in GI-Mail 04/2020 (German edition).