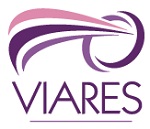 16th February 2019 to 4th May 2019, online course.

This academy is an online program consisting of a series of activities. It includes expert instructor-led, live webinars, interactive e-learning modules, knowledge checks and tests, which can all be completed next to a full-time job. The schedule is as follows:
8 Interactive instructor-led, live webinars, with interactive e-learning in-between:
Module 1 February 16, 2019
Module 2 February 23, 2019
Module 3 March 02, 2019
Module 4 March 23, 2019
Module 5 March 30, 2019
Module 6 April 13, 2019
Module 7 April 20, 2019
Module 8 May 04, 2019
All webinars will start at 4pm CET to provide access for participants in various time zones.
Content
The program covers all technical skills and competencies relevant to the role of a Clinical Research Associate (CRA). We also recommend the course to related functions like Clinical Trial Assistants (CTA) or Clinical Research Site Coordinators (CTC)/Study Nurses. Detailed information on the content of the VIARES CRA Academy can be found in the course program.
By attending this program, you are linking up with like-minded peers, professional expert trainers and potential employers.
Target group
Entry-level and early stage CRA candidates (or similar professions) with a background in natural sciences, particularly in (bio)medicine, pharmacy, nursing or similar.
Job/career opportunities
Clinical Research Associate / Monitor
Clinical Research Assistant
Clinical Research Project Manager
Clinical Research Site Coordinator / Study Nurse
General Information
Start:
16th February 2019.
Course fee:
EUR 1500 (includes live Webinars, GCP certification, all working material and access to the VIARES learning management system).
For further information and registration, visit the website of VIARES CRA Academy.
---
Published in GI-Mail 01/2019 (English and German edition). Sign up for GI-Mail here.  

Tip: More up to date educational events can be found online in the Education Database »medicine & health«.