10th to 12th July 2019, Kuala Lumpur, Malaysia.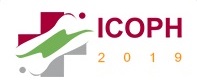 The International Institute of Knowledge Management (TIIKM) takes the pleasure to invite you to the 5th International Conference on Public Health 2019 (ICOPH 2019) which will be held from 10th to 12th July 2019 in Kuala Lumpur, Malaysia.
ICOPH 2019 will be an innovative and informative international conference reflecting the direction of public health while offering a wide range of diversions to participants of all backgrounds. Leading academicians, medical students, clinicians, public health professionals, health care specialists, health care workers, health economists, eminent researchers, scientists, health workers, policy makers, social workers and other related professionals are welcome to share their knowledge and experiences in the field of public health.
Main conference tracks:
Primary Health Care
Metabolic Syndrome
Maternal, Infant and Child health
Family Planning
Occupational and Safety Health
Environmental Health
Epidemiology
Mental Health
Adolescent & Young Adults Health
…and much more.
Allgemeine Informationen

Date: 10th to 12th July 2019

Location:
Kuala Lumpur
Malaysia

Programme: Find the conference agenda here.
---
Published in GI-Mail 01/2019 (English edition) and 04/2019 (German edition). Sign up for GI-Mail here.  

Tip: More up to date educational events can be found online in the Education Database »medicine & health«.