20th to 23rd November 2017, Bern, Switzerland.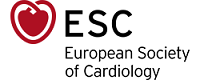 Cardiovascular disease is the leading cause of death and disability in most European countries. Secondary prevention has become a cornerstone of treatment, but a majority of coronary patients do not achieve guideline standards, predisposing them to progression of disease, recurrent events, and heart failure.
Educational objectives
Learn to set up and run a modern preventive programme, including exercise-based cardiac rehabilitation in cardiac patients with and without heart failure.
Learn how to implement a multidisciplinary approach (exercise prescription, smoking cessation, nutrition and psychosocial counselling).
Special focus on:
optimal medical therapy
patients with a high cardiovascular risk
exercise testing
exercise training and long-term management
sports cardiology and sports in patients with cardiac diseases
new frontiers and modern concepts in secondary prevention

Published in GI-Mail 09/2017 (English edition). Sign up for GI-Mail here.  

Tip: More up to date educational events can be found online in the Education Database »medicine & health«.