online course, anywhere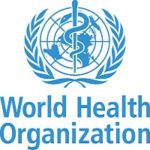 This course provides information on what facilities should be doing to be prepared to respond to a case of an emerging respiratory virus such as the novel coronavirus, how to identify a case once it occurs, and how to properly implement IPC measures to ensure there is no further transmission to HCW or to other patients and others in the healthcare facility.
This training is intended for healthcare workers and public health professionals, as it is focused on infection prevention and control.
This course will cover the Infection Prevention and Control (IPC) measures required in order to:
Be prepared and ready to respond to an outbreak, in particular, the one due to COVID-19.
Limit human to human transmission by way of implementing WHO recommended IPC interventions.
Identify, isolate and report suspect and confirmed cases.
General Information

Date:

anytime

Location: online course

For more information and detailed program visit the website.

---
Published in GI-Mail 04/2020 (English edition).