Panel Discussion – Participants
How to turn challenges into success: Can nurses be taught?
---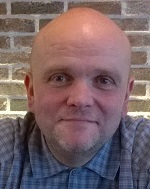 Johan Bosmans, Artesis Plantijn University College Antwerp, Belgium
Has professional nursing experience in intensive care services and is currently a lecturer in nursing education at Artesis Plantijn University College in Antwerp, Belgium. He is responsible for skillslabs and supports the practicing of nurse technical and communication skills.
---
Elmo De Angelis, Director of Training 2000, Mondavio, Italy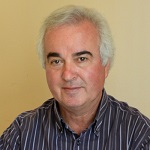 Expert in vocational education and training (VET), founder of Training 2000. He works in European research and development projects on new training methodologies and on-line didactics, innovative technology for training and integration of socially disadvantaged groups. He plans and defines the training needs in SMEs , new occupation profiles and development of new curricula and vocational training courses apt to requalification and re-skilling of youths and adults.
In the last year he has coordinated various ERASMUS+ projects at national level in the domain of project management, business development and new technologies in training.
---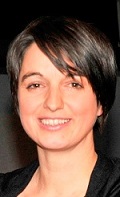 Petra Haderer, Doctors without borders, Vienna, Austria
Petra Haderer works in the Vienna office of the international humanitarian relief organization Médecins Sans Frontières (MSF) as a human resources officer and has been recruiting and advising humanitarian staff for 12 years.
She has a professional background in medical laboratory science and has worked as a Laboratory technician in humanitarian projects in Bolivia, Angola and Sierra Leone. Since obtaining a master's degree in Intercultural Competence in 2011, she has also worked extensively as a field trainer for Intercultural Communication and the Management of Intercultural Teams. She lives with her family in Vienna.
---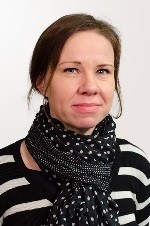 Sanna Laiho, Tampere University of Applied Sciences, Finland
Sanna Laiho, Senior Lecturer and International Coordinator, School of Health Care and Social Services, Tampere University of Applied Sciences, Finland.
---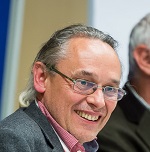 Peter Nowak, Department "Health and Society" at the Austrian Public Health Institute, Vienna, Austria
Head of the Department Health and Society at the Gesundheit Österreich GmbH (Austrian Public Health Institute), Vienna, Austria.
Current focuses of work: national strategies in health promotion, health literacy, patient centred care, communication in healthcare.
---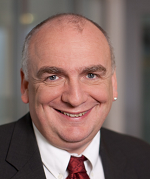 Jürgen Schäfer, Agaplesion Frankfurter Diakonie Kliniken, Frankfurt, Germany
CEO of  AGAPLESION FRANKFURTER DIAKONIE KLINIKEN gGmbH and Head of Environmental and Energy Management of AGAPLESION gAG.
Honorary Professor of University of Pécs, Hungary, Bachelor Professional (CCI) of Human Resources, Management Human Resource Management DAG, Paramedic and Instructor for Paramedics, Member of Examination Board and Instructor (CCI) for Health Services Clerks, CCI Frankfurt am Main.
---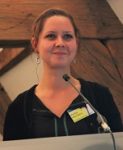 Marilize Pretorius, University of Antwerp, Belgium
Academic literacy lecturer at the University of the Free State, South Africa and teaching nursing language and communication skills for the pilot of Nursing on the Move. Her current research pertains to language and communication training for nursing professionals: how to remain patient-centred by bridging communication gaps caused by language discordance.
---
---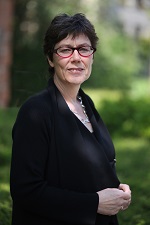 Moderator: Kris van de Poel, University of Antwerp, Belgium
Kris van de Poel is an applied linguist engaging in teaching and research in applied linguistics. She has coordinated and audited projects in the UK, Scandinavia, Eastern and Central Europe, Asia and Africa. She is a professor at the University of Antwerp (Belgium) and an extraordinary professor at North-West University in South Africa.
With a keen interest in communication challenges in professional and academic contexts, her research is applied and data-driven and firmly embedded in Language for Specific Purposes. Currently she is working on professional acculturation and intercultural communication.
---
Presentation: Presentation Panel Discussion
---
Published in GI-Mail 07/2017 (English edition). Sign up for GI-Mail here.  

Tip: More up to date educational events can be found online in the Education Database »medicine & health«.