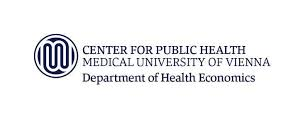 2021 – tbc, Vienna, Austria.
The scientific evaluation of health care as a whole and individual healthcare services and technologies are a fundamental element of policy and funding decisions in healthcare systems. This course aims to introduce the basic concepts and methods of evidence-based healthcare evaluation through relevant steps from evidence synthesis to outcome, cost, cost-effectiveness and efficiency evaluations both in theory and in practice using applied examples and practical exercises.
Learning Objectives
By the end of the course, participants will be familiar with concepts and methods of evidence-based health technology and healthcare system evaluations including:
Literature review, appraisal and synthesis incl. meta-analysis

Methods for economic evaluation (outcome, cost, cost-effectiveness)

Healthcare system performance assessment
Teaching Methods & Accreditation
Further education short course consisting of lectures combined with applied group and individual exercises.
Certificate: All participants receive a certificate (min. course attendance 80 %)
21 DFP points: Accreditation for Members of the Austrian Medical Chamber
2 ECTS points based on optional exam: Preparatory reading and written exam on the 3rd day of the course

Attendees
The course is aimed at professionals involved in healthcare decision making at any levels including healthcare professionals, managers, industry, payer and decision maker representatives, and researchers who are interested to gain better insight into evidence-based healthcare evaluation methods. Attendees with an interest in learning relevant evidence synthesis, critical appraisal and evaluation tools will benefit from this course.
General Information

Date:

2021-tbc

Location:
ÖFSE − Austrian Research Foundation for International Development
C3 – Centrum für Internationale Entwicklung
Sensengasse 3
1090 Vienna
Austria

For more information and detailed program visit the website.

---
Published in GI-Mail 08/2020 (English edition).