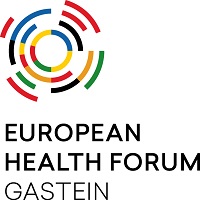 In early October 2018, 600 leading health policy experts gathered in Austria's Gastein Valley for the 21st European Health Forum Gastein. This year's event, with its main theme of "Health and Sustainable Development – Bold political choices for Agenda 2030" featured on the Austria EU presidency calendar.
Participants agreed on the need to set bold political choices for European health system sustainability and raised concerns about the possible impact of the 2019 European elections on Europe's health agenda.
Click here or go to www.ehfg.org to read the Gastein Outcomes 2018 report – which comprises an overview of the different topics discussed during the conference.
---
Published in GI-Mail 11/2018 (English edition). Sign up for GI-Mail here.  

Tip: More up to date educational events can be found online in the Education Database »medicine & health«.