by Redblink Inc.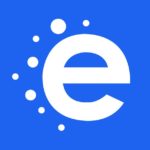 Eczema Tracker is a simple and informative app that helps you view, track, and analyze your eczema, food allergy, and other triggers information, like no other app. The eczema app provides your local pollen, mold, weather, humidity information to help you analyze your eczema or allergy symptoms, and track your triggers to help you identify patterns in your flare-ups. It uses the data you enter to find eczema trends that may lead to flare-ups.
Eczema Tracker gives you information based on your particular situation. You can use Eczema Wizard to get the advice and information that helps you manage your eczema symptoms.
Users with food allergies or eczema related to environment allergies stay well informed via the weather, pollen, mold, and humidity information in your local area or zipcode.
We understand that eczema is not a single factor issue, so this app lets you look at your condition from all perspectives and analyze your data to help you pinpoint the factors that aggravate your eczema!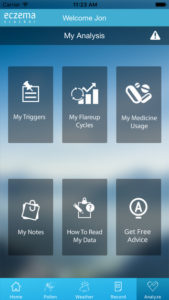 The Monthly Summary Report is your personalized analysis delivered via email. Enter data daily to get most accurate assessment of your symptoms. Your data are taken to analyze trends and provide a concise picture of your eczema, including potential triggers and optimal medicine usage.
The purpose of the app is to help you ease your symptoms and gain control over your eczema with reports that track, measure, and graph your flare-up history and medicine use history.
Furthermore, you can share it with your doctors to get feedback on how you use your medicines and what may be triggering your symptoms!
For more information on the mobile app click here.
Tip: More up to date information can be found online in the Education Database »medicine & health«.