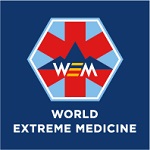 2nd to 9th December 2018, Namibia, Africa.
Join World Extreme Medicine and the N/a'an ku sê Foundation for a new and unique course, conservation medicine, exploring amazing work of conservation projects and what is required to take your medical skills into the wild. The Conservation Medicine course is open to both medical and animal health professionals.
Working with the world renowned N/a'an ku sê Foundation we've designed a brand new Conservation Medicine course unlike anything else.
If you're keen to take your medical skills into conservation projects, nature reserves, remote communities or simply have a passion for conservation, this course is for you.
During the course you'll explore conservation medicine, African zoonosis, venomous animals, wildlife immobilisation (theory and practice), anti-poaching, survival in the bush, life in remote clinics, rural outreach and infectious diseases. Special highlights such as orientation of the reserve, carnivore feeding tour, Namibian braai and your choice of a cheetah walk, baboon walk or horse riding will leave you with lifelong memories of this incredible location.
The N/a'an ku sê Foundation
Much of the course will be based at the N/a'an ku sê Foundation which is set within a 10,000 hectare reserve which now includes the newly developed Shiloh Wildlife sanctuary. The main aim of the Shiloh Wildlife sanctuary is to assist and care for any rhinos or elephants that have been injured or orphaned in a poaching incident. The Sanctuary is one of many projects at N/a'an ku sê funded by the Jolie-Pitt Foundation (JPF) over the years, and is a collaboration between N/a'an ku sê, JPF and the Ministry of Environment and Tourism.
General Information
Date: 
2nd to 9th December 2018
Location:
N/a'an ku sê Wildlife Sanctuary
Namibia
Africa
Fees: £1,995.00
For more information visit the course website.
---
Published in GI-Mail 08/2018 (English edition). Sign up for GI-Mail here.  

Tip: More up to date educational events can be found online in the Education Database »medicine & health«.