3rd July to 14th July 2017, Brussels, Belgium.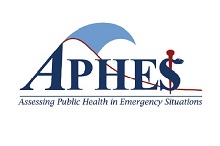 This 2-week course aims to familiarize health professionals with epidemiological techniques to assess the health impact of disasters and conflicts on affected communities.
Interactive classes will be given by international experts with extensive experience in humanitarian settings. These will be complemented by exercise sessions where the concepts taught will be put into practice.
Case studies will be presented and a simulation exercise will be held under the supervision and guidance of international experts. This will allow the students to put the knowledge acquired during the theoretical classes into practice. The course will cover the following topics: nutrition, mortality, water and sanitation, reproductive health, food security and infectious diseases. Evaluation will be based on a written exam (multiple choice and short open questions).
Who is it for?
This course is open to middle-carrer professionals with some experience in the humanitarian and emergency sectors. Training and experience in public health, medicine, emergency response or related topics are required.  Classes will be taught in English – English proficiency is recquired.
Selection Process
The course strives to have a diversified group of participants, balancing gender, organizational and geographical representation. Participant selection is based on the candidate's profile, examined through the application form and CV, and based on the requirements mentioned above.
Registration
Participation fees: €1.750
The course registration fee covers coursework, printed materials, coffee breaks and lunches.
Registration Deadline: 31st May 2017
Published in GI-Mail 05/2017 (English edition). Sign up for GI-Mail here.  

Tip: More up to date educational events can be found online in the Education Database »medicine & health«.