24th to 28th October 2020, San Francisco, CA, USA.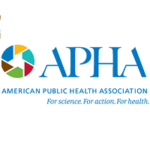 Violence is a leading cause of premature death, particularly among children, adolescents and young adults. This serious health and public health threat directly impacts life and limb, lowers life expectancy and undermines future achievement. Both deadly violence and the high incidence of non-fatal violent injuries are major concerns, taking an enormous economic toll on the health care system and damaging quality of life. Being a victim or witness of violence can lead to and worsen mental, emotional and social problems, chronic illnesses and marginalization.
APHA's Annual Meeting and Expo is the best place for public health professionals to learn, find inspiration for the work they do and hear from leaders in the field. 
Speakers: Hear from influential leaders that are making an impact around the country.

Community: Make connections with nearly 13,000 public health professionals.

Sessions and Events: Choose from more than 1,000 sessions and unique learning activities and events where you can invest in yourself and spark ideas to incorporate into your work.
---
Published in GI-Mail 05/2020 (German & English edition).