Start: 15th February 2017, Big Sky, MT, USA.
The course is an advanced level intensive and hands-on training taught by leaders in Wilderness Medicine including Howard Donner, MD, Eric Weiss, MD, Sheryl Olson, RN/BSN. Students will learn practical techniques and practice them in mock scenarios. Advanced Wilderness & Expedition Provider is a comprehensive course leading to AWEP Certification.
It is designed to prepare physicians and other health care providers with an extensive background in key topics and practical skills needed to become a competent expedition, wilderness, or Search and Rescue Medical Provider. The course requires many important practical skills modules and also a testing of competency by a certification exam. The topics in this course are also relevant for many human disaster areas when hospital based care may be distant or lacking.
The course is a special pre-conference workshop and part of the National Conference on Wilderness Medicine.
GENERAL INFORMATION
   Dates:
| | |
| --- | --- |
| Wednesday, February 15th | 8:00 am to 4:00 pm |
| Thursday, February 16th | 1:00 pm to 4:00 pm |
| Friday, February 17th | 1:00 pm to 4:00 pm |
| Saturday, February 18th | 12:00 pm to 3:45 pm |
Course tuition: $495
AWEP Certification is good for 4 years and is the highest wilderness medicine certification offered.
(Includes 15.5 additional AMA PRA Category 1 Credit(s)TM, all supplies, syllabus, breakfast, and certificate)
Find more information on the course here.
You can find the the programme of the National Conference on Wilderness Medicine here.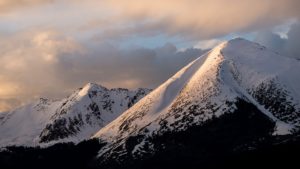 Published in GI-Mail 10/2016 (English edition). Sign up for GI-Mail here.  


Tip: More up to date educational events can be found online in the Education Database »medicine & health«.