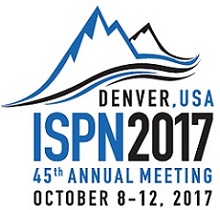 8th to 12th October 2017, Denver, CO, USA.
The 45th Annual Meeting of the International Society for Pediatric Neurosurgery (ISPN 2017) offers an engaging scientific program with contributions from world renowned scientists specialized in the area of Pediatric Neurosurgery.
ISPN 2017 will be the place for improving world-wide cooperative study that will open a new era for breakthroughs in pediatric neurosurgery on top of an incredible all American experience. This is your opportunity to join experts from around the world in Denver to discuss all aspects of pediatric neurosurgery under one roof, offering courses, lectures and plenty of networking opportunities.
On day one there will be a Nursing Symposium, followed by an Epilepsy Symposium on the second day. On Tuesday, 10th October 2017 (day three), there are going to be presentations about Dysraphism and Global Surgery. On day four topics like Neurotrauma and Neuro-Oncology will be presented. The last day of the congress is going to deal with Neuro-Oncology again.
Published in GI-Mail 08/2017 (English edition). Sign up for GI-Mail here.  

Tip: More up to date educational events can be found online in the Education Database »medicine & health«.