5th to 8th June 2019, Rome, Italy.

The four day meeting will cover the full range of topics in abdominal imaging and intervention and is aimed at subspecialist abdominal GI radiologists, general radiologists, radiologists in training as well as medical students.
Since its first edition in 1990, the annual meeting has become the reference congress of European abdominal radiology as well as the largest and the most prestigious GI and Abdominal Radiology meeting in the world. The reasons for its success are to be found in the special flavour of the meeting, a combination of education and science, innovation and clinical practice.
General Information

Date: 5th to 8th June 2019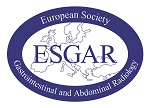 Location:
Rome Convention Center
La Nuvola – "The Cloud"
Viale Asia
IT – 00144 Rome

Registration and Fees: Click here to register.

For further details please visit the congress website.
---
Published in GI-Mail 03/2019 and 04/2019 (German & English edition). Sign up for GI-Mail here.  

Tip: More up to date educational events can be found online in the Education Database »medicine & health«.