22nd to 23rd September 2017, Boston, MA, USA.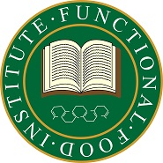 The Functional Food Center (FFC) is pleased to announce its 22nd International Conference "Functional and Medical Foods for Chronic Diseases: Bioactive Compounds and Biomarkers". The conference will be held in the Joseph B. Martin Conference Center at Harvard Medical School in Boston on September 22-23, 2017.
This conference will bring together experts in medicine, biology, and the food industry to discuss the functional foods with bioactive compounds as dietary interventions for chronic diseases.
The main topics/ sessions of the conference are:
Functional Food definition and the status of Functional Foods in Japan, US and other countries
Functional Foods and Obesity
Functional Foods and Diabetes
Functional Foods and Neurological Diseases
Functional Foods and Cardiovascular Diseases (CVD)
Functional Foods and Cancer
Functional Foods with bioactive compound(s): Prevention and management of non-communicable diseases
Safety of the bioactive compounds and Functional Foods
Biomarkers and Functional Food
Special Session: Functional Food, Microbiome and Cancer
Special Session: Dietary exosomes and their cargos
Special session: Engineering bioaccessibility and bioavailability of bioactive compounds
Current research and development of new Functional Food Products
General Information
Date: 22nd to 23rd September 2017
Location:
Joseph B. Martin Conference Center at Harvard Medical School
77 Avenue Louis Pasteur
Boston,  MA 02115
USA
Registration: For information on registration and fees please click here.
Program: Find the preliminary program here.
Contact: ffc@functionalfoodcenter.com
Find more information on the congress here.
Published in GI-Mail 07/2017 (English edition). Sign up for GI-Mail here.  

Tip: More up to date educational events can be found online in the Education Database »medicine & health«.