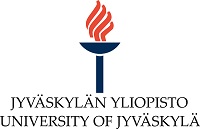 23th to 25th October 2019, Jyväskylä, Finland.
Welcome to the 20th International Symposium organised by the Neuromuscular Research Center and the Faculty of Sport and Health Sciences, University of Jyväskylä. The symposium is entitled "Paavo Komi Memorial Symposium: motor control, sport performance and injury prevention", dedicated to the memory of the late Professor Komi.
Our International Symposium in 2019 continues the intensive course series that has been organised since 1995 by the Biology of Physical Activity staff members within the Faculty of Sport and Health Sciences. The main themes of this year's Symposium are motor control, injury-related factors in sport, and sports performance.
Attendees will hear about the latest research in this field and will see practical examples of the uses of biomechanics in sport. This symposium will be of interest to sport science researchers, sport coaches, athletes and exercise enthusiasts who are interested in cutting edge research and practice.
The scientific program is composed of several keynote presentations by world leading researchers from Finland and abroad.
General Information

Date: 23rd to 25th October 2019

Application deadline: 13th October 2019

Location:
Keskussairaalantie 4
40600 Jyväskylä
Finland

Program: Find the scientific program here.

Registration: Register online.

For further details please visit the congress website.
---
Published in GI-Mail 07/2019 & 08/2019 (German & English edition). Sign up for GI-Mail here.  

Tip: More up to date educational events can be found online in the Education Database »medicine & health«.