3rd to 7th April 2017, Melbourne, Australia.

The 15th Congress on Public Health will take place in Melbourne, Australia. During the Congress there will be a Festival of Public Health to engage researchers, practitioners, academics, administrators, policy makers, industry representatives, students and stakeholders involved in public health from all over the globe. It is our desire that they will share and enhance knowledge transfer about the latest advancements in public health, its challenges and opportunities, collaborations and advancements.
An element of the Congress will be the exhibition of the latest products and services. The daily Congress program will be structured to give participants maximum opportunity to visit the exhibition.
Local Host Organisation – Public Health Association Australia (PHAA)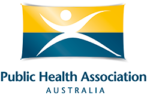 The Public Health Association of Australia incorporated (PHAA) is recognized as the principal non-government organisation for public health in Australia and works to promote the health and well-being of all Australians. The Association seeks better population health outcomes based on prevention, the social determinants of health and equity principles.
PHAA is a national organisation comprising around 1,900 individual members and representing over 40 professional groups concerned with the promotion of health at a population level.
Key roles of the organisation include capacity building, advocacy and the development of policy. Core to our work is an evidence base drawn from a wide range of members working in public health practice, research, administration and related fields who volunteer their time to inform policy, support advocacy and assist in capacity building within the sector.
Published in GI-Mail 01/2017 (German edition). Sign up for GI-Mail here.  

Tip: More up to date educational events can be found online in the Education Database »medicine & health«.