14th June 2018, worldwide.

The history of blood donation goes back further than you might expect, reaching as far back as the 17th century. The medical specialists of the time knew that blood was a vital element in the body and losing too much of it was bound to have tragic consequences on the patient. So it was that experimentation began, and a whole new breed of heroes was born that contribute their blood so that others may live. Blood Donors save lives every day by giving of themselves so those accident victims and those in need of transfusions for surgeries can live.
The best way to celebrate World Blood Donor Day is to go out and give blood! There's a powerful need for blood of all types and there's rarely enough of it to go around. Just a single contribution now and then will help save lives, so get on out there and give… read more
---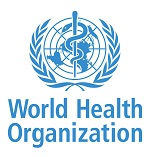 The theme of this year's campaign is blood donation as an action of solidarity. It highlights the fundamental human values of altruism, respect, empathy and kindness which underline and sustain voluntary unpaid blood donation systems. We have adopted the slogan, "Be there for someone else. Give blood. Share life", to draw attention to the roles that voluntary donation systems play in encouraging people to care for one another and generate social ties and a united community.
The campaign aims to highlight stories of people whose lives have been saved through blood donation, as a way of motivating regular blood donors to continue giving blood, and to motivate people in good health who have never given blood to begin doing so, particularly young people… read more
---

One of the aims of the day is to encourage younger people, who might be a bit nervous or unsure about giving blood, to feel encouraged to sign up and start donating, so that the donor population doesn't decline but stays strong. It is also to highlight the need for donations to be regular in order to keep stocks and quality of blood donations high… read more
---
Published in GI-Mail 06/2018 (English edition). Sign up for GI-Mail here.  

Tip: More up to date educational events can be found online in the Education Database »medicine & health«.