9th to 10th November 2017, Edinburgh, UK.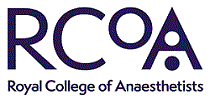 A two day simulator-based course designed to teach the knowledge, skills and attitudes required to safely manage the airway and post-intubation period in an emergency situation outside the operating theatre, such as rapid sequence induction in the ED resuscitation room.
The course is taught by an experienced faculty using small groups and high fidelity patient simulators, which facilitate delegates to build their competence through realistic scenarios.
Areas covered:
Difficult and failed airway
Paediatric workshop
Post intubation
Surgical airway skills
Human factors in airway management
Course requirements:
A minimum of six months experience in anaesthesia and three months experience in intensive care is required. Basic anaesthetic competencies should have been achieved as well as the experience of delivery of general anaesthesia independently.
The course is aimed at doctors 3-4 years after qualification with particular relevance for doctors intending to pursue a career in anaesthesia, critical care, emergency medicine, acute medicine or pre-hospital emergency medicine. Consultants and SAS doctors are also welcome.
---
Published in GI-Mail 10/2017 (English edition). Sign up for GI-Mail here.  

Tip: More up to date educational events can be found online in the Education Database »medicine & health«.