22nd to 25th October 2018, Rome, Italy.

This workshop will provide participants with an understanding of the theoretical foundation and practical skills necessary to apply qualitative methods for population health research. There is no previous knowledge of qualitative research needed. All participants are welcome, including public health professionals, graduate students and clinicians and translational researchers.
Days one and two will deal with essentials of large databases. Day three includes the topics "Databases for Aging Research" and "Cancer Registries ". On the last day there will be modules on "Use of health databases for personalized (precision) medicine" and "Use of Large Databases for Pharmaceutical Research".
Learning Objectives
The knowledge needed to design a qualitative study using examples from the team's prior work
Familiarity with theoretical frameworks and different types of qualitative methods used in population health research
Practical hands-on guidance on qualitative data collection (e.g. designing interview guides, interviewing and focus group facilitation techniques) and analysis
A deeper understanding of methodological challenges in conducting qualitative studies and evaluating qualitative data
Examples of software programs used in qualitative data analysis
Approaches to summarizing, presenting, and publishing qualitative research
Exposure to a range of topics including cancer outcomes, mental health research, and quality improvement in health care delivery.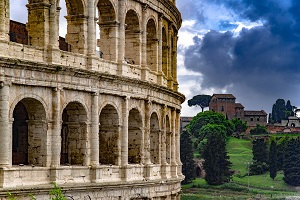 General Information
Date: 
22nd to 25th October 2018
Location:
Università Telematica San Raffaele Roma
ia di Val Cannuta, 247
00166 Roma RM
Italy
Fees: From € 750 (Early Bird)
Registration: Register online
For more information visit the course website.
---
Published in GI-Mail 07/2018 (English edition). Sign up for GI-Mail here.  

Tip: More up to date educational events can be found online in the Education Database »medicine & health«.