6th to 13th July 2018, 7-Night Alaska Cruise.

Our programs are designed for the specific purpose of allowing the busy professional to obtain the educational course credits required to maintain licensure, while at the same time enjoying a family holiday without spending too much time away from his or her practice. The Cruise provides a unique, relaxing learning environment and is fun for the entire family.
Each participant will receive a Certificate of Completion for the appropriate category 1 CME credits. But most importantly, you will receive a top notch educational experience and an opportunity to relax, renew and reconnect, an experience available exclusively with Continuing Education Inc. We provide the relevant continuing education you need and place it on an extraordinary "campus" that delivers extraordinary value.
Conference sessions generally take place on days at sea (as itinerary allows), giving you plenty of time to enjoy your meals, evenings and ports of call with your companion, family and friends.
Conference Topics
End-of-Life and advanced care planning
The new epidemic of burnout
How to navigate through different hypertension guidelines
Latest advances in the management of hyperlipidemia
New medications update
Effective egotiation (with patients, staff, colleagues and family!)
Working in highly functioning teams
Diabetes 2018 update
Update on communication skills
The neuroscience of anger and the angry encounter
Difficult conversations
The Electronic Medical Record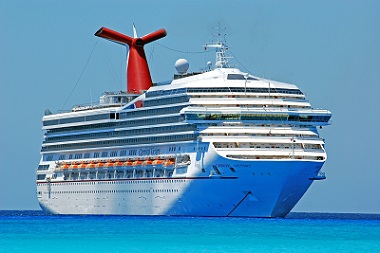 General Information
Date: 
6th to 13th July 2018
Location:
7-Night Alaska Cruise Conference
Round-trip Seattle, Washington
USA
Course Fees: from $495 for residents, students & others (exclusive costs for the cruise)
For more information visit the course website.
---
Published in GI-Mail 05/2018 (English edition). Sign up for GI-Mail here.  

Tip: More up to date educational events can be found online in the Education Database »medicine & health«.