19th to 21st July 2018, Bangkok, Thailand.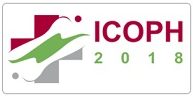 The 4th International Conference on Public Health 2018 (ICOPH 2018) is the leading interdisciplinary platform for presentation of new and advanced research results in the field of Public Health. ICOPH 2018 is scheduled from 19th – 21st July 2018 in Bangkok, Thailand under the theme " Promoting Quality and Safety in Health Care towards Healthy Communities. "
The quality of healthcare is one of the most important factors in health and it has become one of the global health priorities to ensure healthy lives and promote well-being for all. Quality improvement is meant for enhancing safety, effectiveness, and efficiency of health care, this can be achieved through various quality methods. The quality of healthcare is applicable for all levels of health care including health education system and advanced technologies.
ICOPH 2018 creates a great platform to discuss the current landscape and the next steps for improving quality of health care. The conference will bring together leading academicians, medical students, clinicians, public health professionals, health care specialists, health care workers, health economists, researchers, scientists, health workers, policy makers, social workers and other related professionals. The conference is a global gathering with renowned speakers, presentations, panel discussions, round table discussions, and valuable networking opportunities.

General Information
Date: 
19th to 21st July 2018
Location:
Hotel Windsor Suites & Convention
10/1 Sukhumvit Soi 20
Sukhumvit Road
Bangkok, Thailand
Registration: Register online.
For more information visit the congress website.
---
Published in GI-Mail 04/2018 (German + English edition). Sign up for GI-Mail here.  

Tip: More up to date educational events can be found online in the Education Database »medicine & health«.