3rd June to 16th June 2018, Cison di Valmarino, Italy.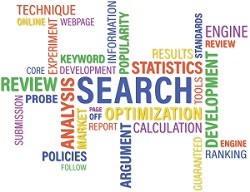 The Summer School aims to provide introductory and advanced courses in medical statistics and epidemiology, and their application in etiology research and public health.
Modern medical research is becoming increasingly formalized. Today researchers, physicians and health professionals are encouraged to use scientific data, including controlled experiments and well-structured observational data as the source for decision making. Evidence-based medicine is entering into many subspecialties, including public health science.
The Summer School provides participants insight into available critical tools for planning research, for handling data and for interpreting results. Better understanding of scientific medical papers is a goal and it requires not only knowledge of the topic being investigated but also an understanding of the research methods being used. Examples include proper understanding of the meaning of a hazard ratio or a confidence interval and an understanding of the difference between a randomized controlled trial and a case-control study.
Who should attend?
Physicians, clinicians and public health professionals from public and private institutions who are looking for systematic training in the principles of epidemiology and biostatistics, or epidemiology applied to health care planning and evaluation. They will acquire familiarity with epidemiological and biostatistical principles and techniques and with the computational tools needed to solve practical problems.
Students in biostatistics and epidemiology, and researchers both from public and private institutions who wish to increase their familiarity with quantitative methods or to deepen their knowledge of a specific area of interest, so they can more effectively address problems in health research. They will gain knowledge in modern, advanced methods useful for health professionals engaged in clinical practice, research and teaching.
General Information
Date:
3rd to 16th June 2018
Location:
Brandolini Colomban Castle
Via B. Brandolini 29
31030 Cison di Valmarino
Italy
Registration & Fees: Register online.
Program: Click here to find more details on the program.
For more information visit the course website.
---
Published in GI-Mail 03/2018 (English edition). Sign up for GI-Mail here.  

Tip: More up to date educational events can be found online in the Education Database »medicine & health«.