24th September 2018 to 20th November 2018, Oxford, UK.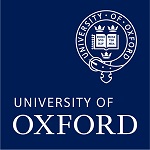 This course will prepare you to develop a comprehensive proposal for research that can be carried out in a clinical setting. The short course in advanced skills, research skills, is a standalone course, making the training an affordable way to update Cognitive Behavioural Therapy (CBT) skills and reflect closely on practice.
Students can apply to take the course as an attendance only course or an examined, credit-bearing course of study. Students taking the course for credit will submit a research proposal as an end of course assignment. Successful candidates will be awarded 15 University of Oxford Credit Accumulation and Transfer Scheme (CATS) points. Students taking the course as an attendance-only course will be awarded a certificate of attendance from the University of Oxford.
As a student, you will be offered the opportunity to develop 'real-life' research skills for CBT practitioners. You will gain familiarity with a range of research approaches and statistical analyses relevant to CBT practitioners and researchers,  and you will learn how to critically review research papers. Ultimately you will be able to devise a viable CBT project relevant to your place of work.
During the teaching sessions, you will engage in discussion and in a range of practical exercise, applying what you learn to actual research of real CBT issues and topics. You will receive immediate feedback from tutors and peers which will be helpful in shaping up your research ideas.
Programme
The Research Skills short course comprises 5 days of teaching. This takes the form of highly interactive, practical workshops that reflect ideas on effective research and CBT practice.
Days 1-3 (24-26 September 2018): An introduction to real world research (including the purpose of research pragmatic, research design, threats to validity and critical evaluation of empirical evidence)
Day 4 (19 November 2018): Qualitative and quantitative research methods
Day 5 (20 November 2018): Refining research projects: fine tuning,  trouble shooting and preparing for ethical approval
Students taking this course for credit will submit their assignment in December 2018.
General Information
Date: 
24th September 2018 to 20th November 2018
Location:
University of Oxford
Oxford OX1 2JD
United Kingdom
Programme: Find the programme here.
Fees:
Research Skills (for credit): £895.00
Research Skills (not for credit): £795.00
For more information visit the course website.
---
Published in GI-Mail 07/2018 (English edition). Sign up for GI-Mail here.  

Tip: More up to date educational events can be found online in the Education Database »medicine & health«.