Start: anytime, Online Course.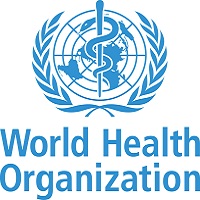 Welcome to the online course on risk communication, a core public health intervention in any disease outbreak and health emergency.
Risk communication refers to the real-time exchange of information, advice and opinions between experts, officials and people who face a threat to their wellbeing, to enable informed decision-making and to adopt protective behaviors.
In this set of 5 modules, we will look at:
what is risk communication and why it is important
key elements of risk communication
risk communication capacities, such as policy, strategies and evaluation
SOCO, spokesperson tips and message development
and exercises and ways they can be used to test preparedness in communicating risks.
Whether you work for the government, the United Nations, an international organization or an NGO, or you are a volunteer, we hope that this course will help you refresh what you already know and help you transform good principles of risk communication into action.
We hope that you will be encouraged to look at resources that are attached to each module to dwell further into this topic, to find tools and resources that will help you in your work.
General Information

Start

: 

anytime, Online Course

Language: English

Find more information on the course on the WHO-Website.
---
Published in GI-Mail 12/2017 (English edition). Sign up for GI-Mail here.  

Tip: More up to date educational events can be found online in the Education Database »medicine & health«.