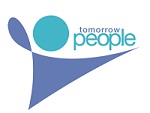 9th to 11th March 2019, Bangkok, Thailand.
We are proud to invite you to join us at the 12th Annual Poverty and Social Protection Conference (PSPC 2019), that will take place from March 9th to 11th 2019 in Bangkok, Thailand.
The conference is organized by Tomorrow People Organization, an internationally recognized non-profit organization with head quarters in Belgrade, Serbia.
This conference will focus on issues of poverty and its eradication, social inequality, race relations and policy management and mismanagement from an international perspective. As poverty continues to be an ongoing, often-inhumane problem, this conference aims to provide a comparative perspective in analyzing past/current trends and conditions to better understand the never-ending downward spiral many individuals and families find themselves in.
The 2019 Poverty and Social Protection Conference will address questions regarding the role and importance of equal distribution of resources and social inclusion. The potential roles and impacts less-developed countries have on politics, business, education and the public sector will be discussed. In addition, major social and economic trends and their potential for poverty reduction are on the agenda.
PSPC 2019 will also address the many effects of poverty and rural development  including social isolation, human trafficking, displacement, suicide and homelessness. Poverty reduction strategies, economic growth, free market, fair trade, social aid and the unavoidable effects of globalization will be discussed as well.
This highly exciting and challenging international conference is intended to be a forum, discussion and networking place for academics, researchers, professionals, administrators, educational leaders, policy makers, industry representatives, advanced students, and others.

Allgemeine Informationen

Date: 9th to 11th March 2019

Location:
AETAS Lumpini
1030/4 Rama 4 Road
Thungmahamek
Satorn
Bangkok, Thailand

Registration: register online.
---
Published in GI-Mail 01/2019 (English edition). Sign up for GI-Mail here.  

Tip: More up to date educational events can be found online in the Education Database »medicine & health«.