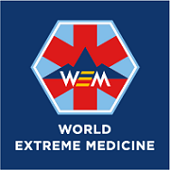 22nd to 27th July 2018, New Zealand.
Our team consists of doctors who have spent significant time providing cover and exploring polar and high-altitude environments, supported by a team of experts bringing enhanced expertise and knowledge of life in some of nature's most extreme environments.
This highly-practical course gives you the opportunity to experience a polar environment first hand. You'll travel by ski, snowshoes, skidoo and dogsled. Sessions on avalanche awareness and rescue will teach you safe route choice, you'll learn to build snow shelters with the opportunity to sleep overnight in your constructions and learn how to build a polar camp, fit for any expedition. The extensive practical content will be supported by a comprehensive curriculum of cold weather and altitude medicine, taught through lectures and workshops.
Before heading home you'll take part in a rescue scenario testing your newly acquired skills under the expert guidance of the WEM team.
Accreditation will be offered through the Royal College of Surgeons of Edinburgh. We estimate 30 hours of CPD will be awarded for the complete course.
Course Content
Introduction to polar medicine and standard operating procedures for a polar environment
Dog sledding
Basic navigation
Stoves
Hypothermia
Frostbite
Snowmobiling
…and much more.
General Information
Date:
22nd to 27th July 2018
Location:
Snow Farm Access Rd
Mount Barker 9381
New Zealand
Fees: $3,425.00
For more information visit the course website.
---
Published in GI-Mail 03/2018 (German and English edition). Sign up for GI-Mail here.  

Tip: More up to date educational events can be found online in the Education Database »medicine & health«.