29th June to 1st July 2022, St Anne's College, Oxford.
The Oxford Neurology Course is about much more than CME points. Active audience participation, refreshments on the lawn with networking and a dinner in College, are all part of the memorable experience we want to offer our delegates.
The 11th Oxford Neurology Course will take place from the 29 June to 1 July 2022 at St Anne's College, Oxford.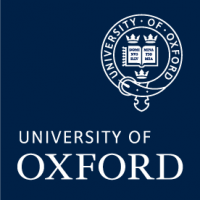 The Oxford Neurology Course was successfully launched in 2010 and is now an annual event aimed at neurology trainees and consultants.
The course covers a wide range of neurological topics. Talks will cover practical issues as well as cutting-edge neuroscience, and include the popular 'Best of Oxford's Grand Round Archives'. Speakers are invited who are established experts in their field and always with the aim of promoting lively discussion. Attendees get to soak up the atmosphere of Oxford in Summer, living and dining formally one evening in College.
This CPD course is aimed at consultants and trainees in a relaxed atmosphere of lively discussion and debate, with a warm welcome that will include a traditional College dining experience.
This is an in person course.
The College Dinner will be held at Wadham College on the 30 June 2022.
General Information

Date:

29th June to 1st July 2022

Location:
St Anne's College, Oxford

For more information and detailed program visit the website.

---
Published in GI-Mail 03/2022 (English edition).