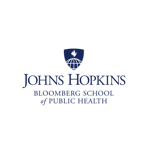 28th May to 12th June 2020, online course.
Since the number of children with an autism spectrum disorder (ASD) has increased dramatically over the past two decades and is now a major public health issue, course participants learn about the state of the science of autism epidemiological and etiological research, and the emerging questions for Public Health. Participants also learn about prescriptive epidemiology, genetics, environmental risk factors, and prognosis of ASD, as well as long-term outcomes.
Upon successfully completing this course, participants will be able to:
State the history of autism diagnostic criteria

Recognize developmental trajectories, prognosis, and outcomes of ASDs

Discuss measurements and assessments of ASD, and evidence supporting competing theories about rising prevalence

Assess existing evidence for demographics and environmental risk factors and be familiar with new research directions

List promising avenues for genetic research while being mindful of remaining challenges

Summarize status and challenges of global public health efforts for ASDs

Identify other areas of public health research and practice that can inform ASD prevention, identification, treatment, and services



General Information

Date:

28th May to 12th June 2020

Location: online course

For more information and detailed program visit the website.

---
Published in GI-Mail 05/2020 (English edition).