25th to 28th May 2020, Plymouth, United Kingdom.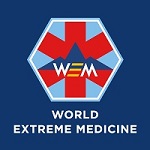 Ocean and Marine Medicine is aimed at medical and healthcare professionals interested in marine-based challenges, sporting events, ocean swims, extended sailing trips and expeditions. The course has been designed to cater for non-medics with a significant interest in ocean/marine events.
World Extreme Medicine course alumni have left to take
part in expeditions across the globe, responded to natural disasters and emergencies and gained placements with organisations such us Raleigh International, UK-Med, Team Rubicon and Médecins Sans Frontières as well as set of to swim Cape Horn, row unimaginable distances and help others achieve their lifetime ambitions on the water.
Overview
The Ocean and Marine Medicine course is set in the historic city of Plymouth well known for its maritime heritage and contribution to ocean exploration.
The course is highly practical involving a significant amount of time on the water and working in small groups.
Developing the best curriculum for this course came through consultation with a group of world renowned ocean explorers, sports people and logisticians.

Accreditation will be offered through the Royal College of Surgeons of Edinburgh. We estimate 24 hours of CPD will be awarded for the complete course.
General Information

Date: 25th to 28th May 2020

Location: Mount Batten Watersports & Activities Centre
70 Lawrence Road
Mount Batten
Plymouth, PL9 9SJ
United Kingdom

For more information and detailed program visit the website.

---
Published in GI-Mail 02/2020 (English edition).