10th December 2018 to 10th February 2019, online course.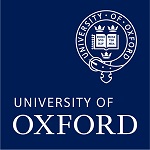 The Sleep & Circadian Neuroscience Institute (SCNi), within the Nuffield Department of Clinical Neurosciences (NDCN) is now offering an online programme in Sleep Medicine and in conjunction with this programme it is pleased to present standalone modules for those wishing to study only one or two aspects of the programme to facilitate professional practice. Modules will be available when they are running for the main programme and you will join the rest of the group at this time.
It is expected that after completion of this module students will be able:
To gain an understanding of sleep medicine as a developing, interdisciplinary specialty area
To adapt and further develop your generic clinical assessment skills for working in the field of sleep medicine
To develop your knowledge of sleep diagnostic systems, criteria and how to apply them
To develop your knowledge and skills relating to subjective and objective sleep appraisal, including their selection, appropriate uses, scoring and interpretation
To understand measurement constructs such as validity, reliability, sensitivity and specificity as applied to the practical evaluation of patients with sleep disorders
Whilst the programme does not offer work experience or internships, students will attend the Sleep and Circadian Neuroscience Institute in Oxford for one week as part of the compulsory residential school. This will provide the opportunity to meet with leading sleep scientists and clinicians and to further develop skills in sleep medicine.
General Information
Date:
10th December 2018 to 10th February 2019
Location:
Online Course
Programme: Find the programme here.
Fees:
Home: £1317.00
Overseas: £2030.00
For more information visit the course website.
---
Published in GI-Mail 09/2018 (English edition) and GI-Mail 10/2018 (Gernab edition). Sign up for GI-Mail here.  

Tip: More up to date educational events can be found online in the Education Database »medicine & health«.