1st to 14th July 2018, Oxford, United Kingdom.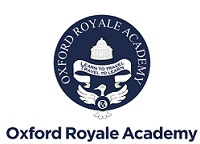 Modern medical practice is kept up-to-date by the important work of medical scientists. The two-week summer course for students aged 19 to 25 focuses on the factors that affect human health, and the development of cutting-edge medicines, treatments and vaccines.
The field of medicine and its intrinsic link with medical research attracts only the brightest and the best students. Oxford Royale offers students from around the world the unique opportunity to explore the realms of medical science whilst working in the labs and classrooms of one of the world's leading research institutions.
Students will be taught about the anatomy and pathophysiology of disease within the body's cardiovascular, respiratory, gastrointestinal and nervous systems through lab-based dissections and case-based teaching. Students will be taught how to examine patients, take a history and interpret key scans and blood tests to allow diagnosis of cases from across the globe. Pharmacology will also be covered, with students exploring drug biochemistry within the walls of the same university where the structure of Penicillin was discovered in 1945.
This course seeks to situate itself within a wider context, and so students will also explore global health topics such as: how the international medical community is working to combat the recent outbreaks of Zika and Ebola; the role of WHO in eradicating smallpox; and the pathophysiology and geography of HIV.
The course aims to prepare students for further international study by introducing them to the academic content and standards required at degree and postgraduate level. During the course, students will have the opportunity to carry out their own lab-based experiments and submit a lab report – such tasks will be expected of them at university. Students will receive guidance on how to interpret scientific papers in groundbreaking new research as well as assistance in producing a review article in a topic of their choice.
The course will also provide students with assistance in preparing for further study in the UK or abroad through CV and interview skills workshops. In terms of the workplace, students will receive practical teaching in state-of-the-art facilities.
Further dates:
15th to 28th July 2018 (Merton College Oxford)
29th July to 11th August 2018 (Merton College Oxford)
General Information
Date:
1st to 14th July 2018
Location:
University College Oxford
Oxford OX1 4H
United Kingdom
Fees: 4,495 GBP
For more information visit the course website.
---
Published in GI-Mail 02/2018 (English edition). Sign up for GI-Mail here.  

Tip: More up to date educational events can be found online in the Education Database »medicine & health«.