From 20th to 23rd November 2019, the European Health Forum Gastein (EHFG) took part in the 12th European Public Health (EPH) Conference in Marseille, France.
With a workshop on "Young policy voices for our future – building intergenerational bridges", held on 23rd November and co-organised with EUPHA's Public Health Policy and Politics section, the EHFG aimed to stimulate necessary exchange and dialogue between junior and senior health policy experts.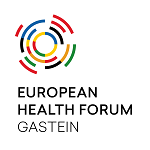 Moderated by Dimitra Panteli, Post-doctoral Research Fellow at the Berlin Institute of Technology and Young Forum Gastein Alumna, and Dorli Kahr-Gottlieb, EHFG Secretary General, the workshop was designed as an interactive session in which the participants had the chance to brainstorm how to improve health policies by working together across generational divides.
In small groups, participants defined the changes required to involve more young people in policymaking, the barriers and facilitators to enabling these changes, and other relevant factors to be considered. 
In her introduction, Marleen Bekker, Assistant Professor at Wageningen University and President of the EUPHA Section on Public Health Policy and Politics, pointed to the importance of building strong and trusting relationships that contribute to solutions that are considered credible, and encouraged young professionals to dare to openly deliberate policies and decisions and bluntly take the position of a critical friend, while showing a willingness to engage in a joint learning process. "You are the generation that drives the current transformations in society: you will receive either the benefits or the losses of what my generation decides and implements. You need to ensure that your voice is heard."
Moreover, presenters Stefano Guicciardi, Public Health specialist and Young Forum Gastein scholar, Sherria Ayuandini, PhD student at the University of Amsterdam and Youth Engagement Specialist with Youth Alliance (CO-CREATE project), and Michele Calabrò, Policy and Communications Manager at European Health Management Association (EHMA) and European Health Parliament member, introduced their respective young networks. They gave insights into their experiences as young professionals in terms of how to successfully collaborate on health policy with both young and senior experts and the influence of the young networks.
Some key takeaways were that capacity building is necessary on both sides to enhance mutual learning processes as well as a change of mindset and awareness by both levels of experts. This requires trust and involves mutual "boundary work" by granting space for young colleagues and access to areas where one can make a change, and by working on new structural relationships. A broad array of enabling factors was discussed, including revisiting the general organisational culture and hierarchical structures in institutions, budgetary responsibility being extended to young professionals, inviting them to become members of executive boards, carefully approached and prepared mentoring processes, as well as changing the overall narrative to increasingly include "the young voice".
Natasha Azzopardi Muscat stressed the importance of youth networks such as Young Forum Gastein, which are also very valuable in terms of capacity-building – especially of soft skills, networking, and exchanging experience and knowledge and learning about current health challenges. From her own experience, Azzopardi Muscat encouraged participants to concentrate on the small things they can influence and advance, thereby slowly expanding their circle of influence and comfort.
Participant Emma Honkala, Consultant with WHO Regional Office for Europe, said: "The workshop highlighted the huge potential and enthusiasm that young professionals have. By drawing on our collective strength, there is no limit to what we can achieve."
For more information about the EHFG, please visit the website and social media channels such as Twitter and Facebook.
---
Published in GI-Mail 12/2019 (English edition).