22nd to 24th May 2017, Vienna, Austria.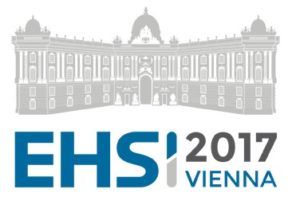 The German Hernia Society (DHG) in collaboration with the Federal Association of German Surgeons (BDC) developed the Hernia School project. The aim of the Hernia School with its independent, interdisciplinary specialist-training program is to supplement the existing specialist-training curriculum for surgeons in hospitals and surgery practices.
The "Hernie kompakt" ("Hernia compact") basic course targets primarily surgical training assistants as well as medical surgical specialists interested in updating their basic knowledge of hernia surgery.
Since January 2011 several training courses featuring the designation "Hernie kompakt (Hernia compact)" have successfully run in Germany and since 2014 in Austria.
The Hernia compact course is based on the following modules lasting three days:
1. Anatomy and practical exercises,
2. Guest visits to selected hernia centers, and
3. Theoretical principles
All participants are given comprehensive course handouts, which contain detailed text and pictorial presentation of numerous surgical techniques and, in addition, information on diagnosis, classification, current guidelines and quality assurance in hernia surgery.
This first "Hernia Compact International Course" is organized for around 40 participants and takes place as Pre-Course of the EHS – 39th Annual International Congress, which starts on the 24th of May.
General information
Date:
22nd to 24th May 2017
Location: 
HOFBURG Vienna Congress Center
Heldenplatz, Vienna, Austria
Find additional information on the course here. 
Published in GI-Mail 04/2017 (English edition). Sign up for GI-Mail here.  

Tip: More up to date educational events can be found online in the Education Database »medicine & health«.