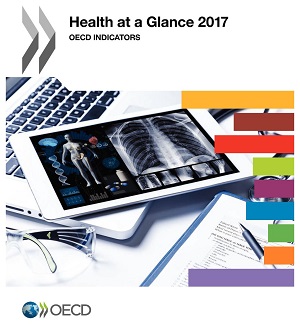 This new edition of Health at a Glance presents the most recent comparable data on the health status of populations and health system performance in OECD countries. Where possible, it also reports data for partner countries (Brazil, China, Colombia, Costa Rica, India, Indonesia, Lithuania, Russian Federation and South Africa). The data presented in this publication come from official national statistics, unless otherwise stated.
This edition contains a range of new indicators, particularly on risk factors for health. It also places greater emphasis on time trend analysis. Alongside indicator-by-indicator analysis, this edition offers snapshots and dashboard indicators that summarise the comparative performance of countries, and a special chapter on the main factors driving life expectancy gains.
Read the new edition online.
Find previous editions of Health at a Glance here.
---
About the OECD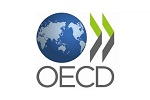 The mission of the Organisation for Economic Co-operation and Development (OECD) is to promote policies that will improve the economic and social well-being of people around the world.
The OECD provides a forum in which governments can work together to share experiences and seek solutions to common problems. We work with governments to understand what drives economic, social and environmental change. We measure productivity and global flows of trade and investment. We analyse and compare data to predict future trends. We set international standards on a wide range of things, from agriculture and tax to the safety of chemicals.
Click here for more information.
---
Published in GI-Mail 02/2018 (English + German edition). Sign up for GI-Mail here.  

Tip: More up to date educational events can be found online in the Education Database »medicine & health«.