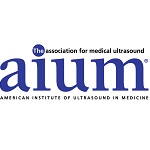 1st to 3rd May 2020, Gulf Breeze, FL, USA.
The American Institute of Ultrasound in Medicine (AIUM) and the Andrews Research & Education Foundation are teaming up to provide one of the most complete musculoskeletal ultrasound courses available.
At the completion of this course, participants should be able to:
Describe the sonographic appearance of commonly encountered pathologies in the upper and lower limbs as well as the important role of ultrasound-guided procedures in the treatment of these pathologies

Outline the steps necessary for successful completion of ultrasound-guided interventional musculoskeletal procedures

Discuss the indications and techniques for basic ultrasound-guided procedures, such as aspirations and injections, as well as more advanced procedures, such as percutaneous needle tenotomy, needle release of the carpal tunnel, and platelet-rich plasma injections.
General Information
Date: 1st to 3rd May 2020
Location:
Andrews Research & Education Foundation
1020 Gulf Breeze Parkway
Gulf Breeze, FL 32561
USA
For more information and detailed program visit the website.

---
Published in GI-Mail 02/2020 (English edition).