18th to 21st January 2018, London, UK.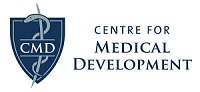 The GP Update Refresher Masterclass offers GPs an update on the latest advances in Primary Care and serves as a refresher course on practical clinical topics relevant to their day-to-day practice.  It is one of the most comprehensive courses supporting GPs to meet the requirements for appraisals and revalidation. Speakers are from Queen Mary, University of London, King's College Hospital London, and Royal London Hospital.
This four day GP course offers:
30 CPD credits with concise 30-45 minute presentations
Presentations by specialists in different fields of medicine
Excellent speakers from Queen Mary Hospital London, King's College Hospital, Royal London Hospital
Extended Q&A sessions give participants the opportunity to interact with speakers
Handbook with a copy of the presentations serves as an excellent reference after the conference
Day one of the course, 18th Jannuary 2018, will deal with Cardiology, Neurology, Psychiatry and Haematology. The topics of day two are Gastroenterology, Dermatology, Oncology, Rheumatology and Geriatrics. On Saturday, 20th January 2018, the focus will be on Respiratory Medicine, Women's Health and Infectious Diseases. The last day will be about Nephrology, Endocrinology, Liver Medicine and Paediatrics.
General Information

Date:

18th to 21st January 2018

Location: 
Governor's Hall; St Thomas' Hospital
Westminster Bridge Road
London
UK SE1 7 EH

Registration: Find the registration sheet here.

Programme: To get more information on the programme click here.
---
Published in GI-Mail 12/2017 (German edition). Sign up for GI-Mail here.  

Tip: More up to date educational events can be found online in the Education Database »medicine & health«.