24th to 26th March, Geneva, Switzerland.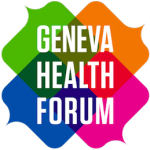 Health systems are facing serious dynamic challenges. Resources are increasingly limited in a rapidly changing world, where the nature of health needs are equally changeable. However, technological progress in the digital age and the emergence of new health actors expand our array of potential solutions to these unprecedented challenges.
To ensure the effectiveness of health systems, decisions, at all levels, must be based on the best available evidence and active analysis of actual practices. Unfortunately, research or evaluations of these activities are developed according to long processes that are difficult to reconcile with the need for rapid adaptation of practices. Moreover, the lessons learned do not necessarily translate into a change in policy or practice.
It is important that health systems are better organised to become learning systems, can study their own practices to learn lessons that will inform their practices and improve their ability to adapt rapidly to the evolution of health needs.
To achieve these learning systems, research and care practices need to be better connected. Learning processes must be continuous, and collaborative, multidisciplinary work is essential to success. New communication tools and mass data management also offer opportunities to facilitate such systems, but their use must be carefully considered and closely monitored, ensuring compliance to ethical and legal standards.
At the eighth edition of the GHF, we will explore innovations to improve learning and implementation cycles in global health, to best adapt our practices and improve access to health in a changing world.
---
Published in GI-Mail 02/2020 (German edition).