8th to 12th July 2019, Lake District, England, UK.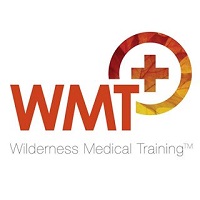 Expedition Skills is a unique camping based multi-disciplinary programme run over 5 days and delivered by Wilderness Medical Training (WMT) and Wild Human at a remote, lake-side camp (close to Windermere) in the Lake District, England.
You'll learn expedition-proven skills ranging from bushcraft and forest living techniques themed around basecamp set up, comfortable living and moving through the landscape (first 3 days) to wilderness medicine (last 2 days – WMT's Expedition Medic module).
No previous camping or expedition experience is required. It's an immersive, broad and fun camping based and sociable experience. This in-depth course is aimed at aspiring expedition doctors and OHPs.
Target Audience 
Doctors of all grades, nurses, medical students, paramedics and OHPs are welcome to attend. No prior camping or expedition experience is required. Whether you are flirting with the idea of accompanying a team up Kilimanjaro, jungle trekking, pimping your expedition CV or simply want a fun, inspiring educational course, Expedition Skills will satisfy your aims and open your eyes to expedition medicine and the possibilities for travel using your medical and field skills.
General Information
Date:
8th to 12th July 2019
Location:
Lake District
England
UK
For more information and details visit the course website.
---
Published in GI-Mail 01/2019 (English edition). Sign up for GI-Mail here.  

Tip: More up to date educational events can be found online in the Education Database »medicine & health«.