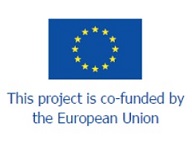 The e-learning platform will be launched in October 2017 and then available for users.
---
Eight partners with medical, academic and training backgrounds have started an intensive collaboration to develop an e-learning platform and on-the-job-communication tool for nurses. Under the coordination of the University of Antwerp participants from Austria, Belgium, Finland, Italy, South-Africa, Spain and Sweden are engaged in the Nursing-project which is to last until September 2017 and is co-funded by the European Commission.
Find more information on the collaboration and partners here.
About Nursing on the Move
Nursing on the Move (NoM) is an e-learning platform which offers online/mobile learning materials for nurses. The aim of the project is to support learners in vocational and adult education contexts to improve their communication skills. Through approaches suitable for blended learning NoM helps to develop lifelong language learning practices in order to promote personal development and employability. It also aims to support linguistic diversity by integrating language- and nursing-related content.
Nurses may enhance their language skills and cultural knowledge of Dutch, English, German, Italian, Spanish and Swedish with Nursing on the Move.

Contents of Nursing on the Move
Basic Grammar
Words to know
Scenarios of typical activities of nurses with translations
Audio recordings
Videos
Language Tips
Intercultural communication tips
Quizzes
The e-learning platform is divided into 5 different topics. Each topic includes scenarios of typical activities of nurses, basic grammar and vocabulary. Scenarios can be studied or used in-service as support tools according to preference and relevance. You can find a sample scenario below:
Nursing on the Move - sample scenario
English
A new colleague
Dr: Hello, I am Susan Jones, the cardiologist.
Who are you? Are you new here?
N: Hello, I am Mary Caine.
Yes, I am the new nurse in the department.
Dr: Nice to meet you.
N: It is nice to meet you, too.
Origin
Dr: Where are you from?
N: I am from Berlin.
I studied at the Free University of Medicine.
Dr: Interesting. I am from London but I also studied in Berlin.
Study
Dr: What is your specialisation?
N: I trained as an emergency nurse.
Deutsch
Ein neuer Kollege
Dr: Hallo, ich bin Susan Jones, Kardiologin.
Wer bist du? Bist du neu hier?
N: Hallo. Ich heiße Mary Caine.
Ja, ich bin die neue Krankenschwester in der Abteilung.
Dr: Es freut mich, dich kennen zu lernen.
N: Es ist auch schön dich kennen zu lernen.
Herkunft
Dr: Woher kommst du?
N: Ich komme aus Berlin.
Ich habe an der Freien Universität Medizin studiert.
Dr: Interessant. Ich komme aus London, habe aber auch in Berlin studiert.
Studium
Dr: Was ist deine Spezialisierung?
N: Ich bin als Notfall-Krankenpflegerin ausgebildet.
Video cases help learners to develop their communication skills in an authentic task-based approach based on gamification principles. Below you find an example of a video case:
Learners may also listen to audio files to hear the right pronunciation of a term. You find Spanish and English sample audio files below:
When users have studied all topics and deepened their knowledge by completing the quizzes, they can take a test and will be awarded a certificate showing that they have completed the Nursing on the Move course.
The e-learning platform will be completed by September 2017 and then available for users. You can find the starting page of Nursing on the Move here.
In the meantime, you can benefit from communication tips provided by Comforpro and published in the monthly newsletter GI-Mail – for an overview of the tips, please click here.
---
Background information – why do we need NoM?

Nursing is a mobile profession and linguistic and intercultural challenges have become part of professional life. Misunderstandings between nurses, doctors and patients with different cultural backgrounds have an adverse effect on the perceived professional status, lead to rejection, stress, job dissatisfaction, burnout, drop out and affect the quality of patient care and treatment failure adversely. Effective communication as the basis of workplace social integration is considered essential to professional nursing practice.
If you want to learn more about the background of the Erasmus+ project Nursing on the Move, please read the project summary by Prof. Kris van de Poel here.
---
Published in GI-Mail 12/2016 (English edition). Sign up for GI-Mail here.  

Tip: More up to date educational events can be found online in the Education Database »medicine & health«.