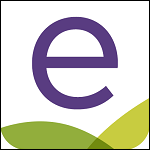 One out of two US physicians rely on Epocrates to enable better patient care by delivering the right information when it's needed most.
Join over 1 million health care professionals worldwide who use Epocrates in the moments of care: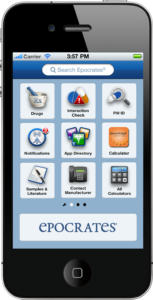 • Review drug prescribing and safety information for thousands of brand, generic, and OTC drugs
• Check for potentially harmful drug-drug interactions among up to 30 drugs at a time
• Identify pills by imprint code and physical characteristics
• Access timely medical news and research information
• Find providers for consults and referrals in the Provider Directory
• Select national and regional health care insurance formularies for drug coverage information
• Perform dozens of calculations, such as BMI and GFR
• New! Coordinate care securely with HIPAA-compliant text messaging
In addition, disease information, clinical practice guidelines, alternative medications, lab guides, coding and more content is available by upgrading to an Epocrates Plus subscription.
Members with an Epocrates Plus subscription will have access to premium content across all Epocrates supported platforms.
If you want to download the app for iPhone, please click here.
Published in GI-Mail 09/2016 (English edition). Sign up for GI-Mail here.
Tip: More up to date information can be found online in the Education Database »medicine & health«.