8th to 9th November 2019, Rosemont, IL, USA.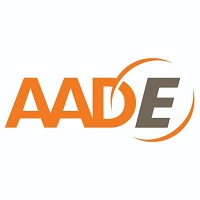 Immerse yourself into the world of diabetes education. Explore the fundamentals of diabetes self-management education through case studies, interactive discussions and hands-on activities with other healthcare professionals.
The goal of CORE Concepts® is to illustrate clinical management and diabetes self-management education tools that are most appropriate for assuring successful outcomes to the AADE7 Self-Care Behaviors®. It is recommended that participants have one to two years' experience in diabetes education.
What to expect:
Compare and contrast the natural history and pathophysiology of prediabetes, type 1 diabetes, type 2 diabetes and gestational diabetes
Discuss strategies to promote healthy eating for persons with diabetes and at risk of diabetes
Explore approaches to being active for persons with diabetes or at risk of diabetes
Discuss types, tools, frequency and targets of monitoring for persons with diabetes
Explain techniques for promoting safe medication use in persons with diabetes
Identify tactics to promote healthy coping for persons with diabetes
Integrate approaches to reduce health risks in individuals with diabetes
Use an interactive learning environment to assimilate new knowledge and skills
Receive access to online CDE®exam test-taking strategies module, study materials and CDE®exam practice questions
General Information

Date

:


9th to 11th August

and

8th to 9th November 2019

Location:
DoubleTree by Hilton Hotel
5460 North River Road
Rosemont
IL  60018
USA

You can read more about the CORE Concepts Course 

here

.
---
Published in GI-Mail 08/2019 (English edition). Sign up for GI-Mail here.  

Tip: More up to date educational events can be found online in the Education Database »medicine & health«.